Single Phase Recloser
Medium Voltage Switchgear
SF6 GAS Insulated Switchgear
Low Voltage Switchgear Control Panel
Protection Panel Metering Box
Power Distribution Panel Board
Ring Main Unit
Medium Voltage Load Break Switch
Pole Mounted Vacuum Load Break Switch
MV Circuit Breaker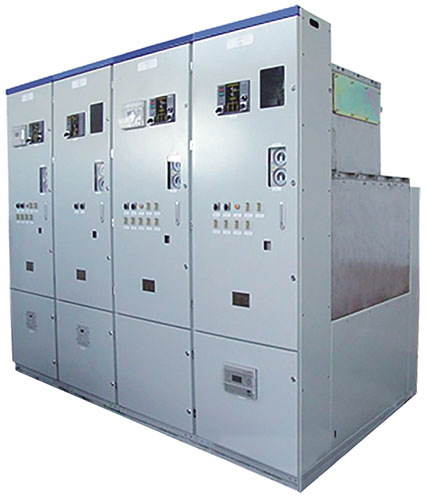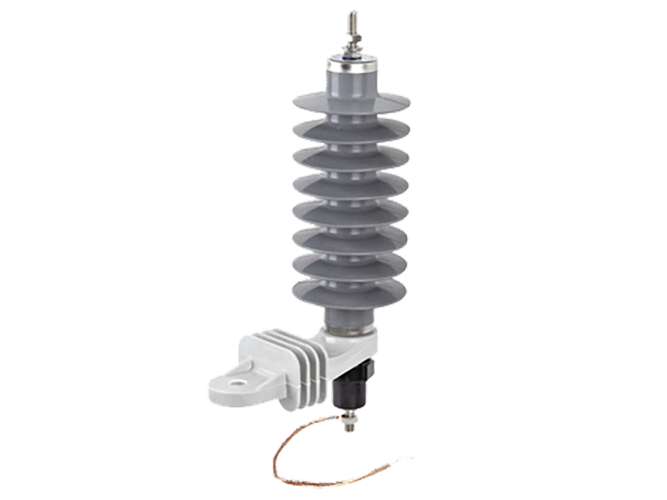 Lighting arresters provide active over voltage protection that contributes directly to improved reliability of your system, reducing lost minutes and protecting expensive assets.
The arrester has been designed and type tested according to IEC60099-4:2004 standard.
We are instrumental in supplying and trading a wide gamut of silicon composite drop out fuses. Manufactured using high quality raw material, all our products are designed in compliance with international quality standards.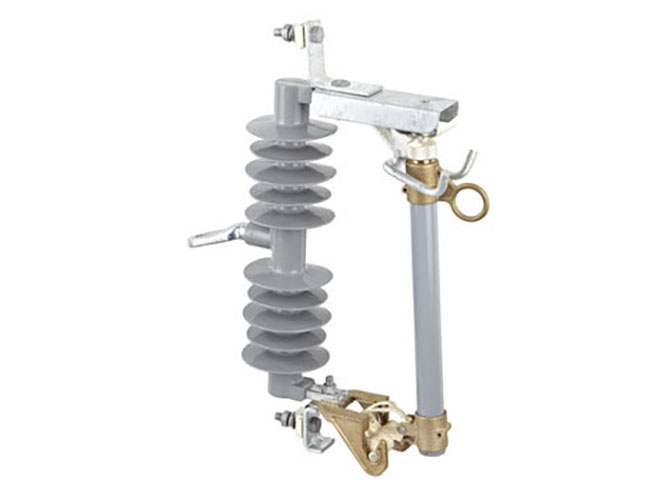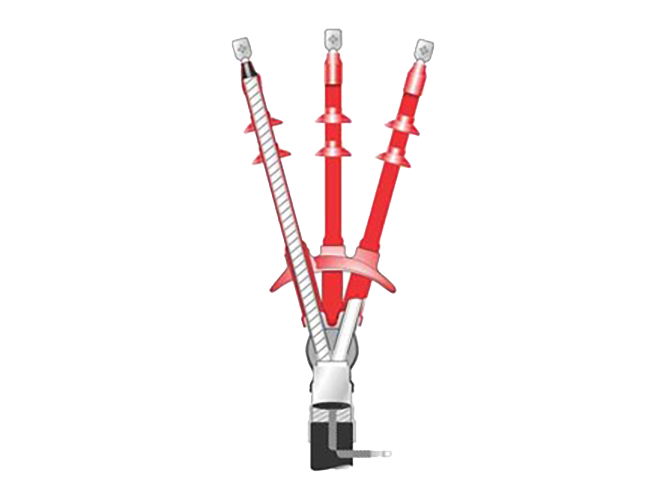 Heat Shrinkable Cable Termination
For connection of cable to switchgear terminal, transformer terminal, poles etc. termination kits are required. The Heat Shrinkable Termination kits can be used indoors or outdoors based on actual application.
C. Voltage withstand

Dry: A.C. 35 kV/I min.
Wet: A.C. 35 kV/ I min.

DC Voltage withstand 48 kV for 30 min.
Impulse Voltage withstand 75 kV 10 + VE and 10 - VE Shots
There are a wide range of cable jointing systems available today, which can be classified by the way they are applied, such as:
Taped type
Pre-moulded/push-on/slip-on type
Cold application type
Heat shrinkable type
The selection criterion for an appropriate type of cable jointing system by the user should be dependent on the site conditions, operating parameters, voltage applications and cable types.
Low noise operating functions over conventional ceramic distribution cut-outs
Silicon polymeric type cut outs used with non-damageable silver or nickel coated fusible elements
Also these fuse will detect and interrupt all faults large, medium, and small it will provide safety to your transformers and minimize line interruption
Reliable fault protection
Perfect drop out action
Reliability at distribution line save maintenance cost and time
Lightweight, easy installation
Vandal proof
Reduce transportation breakage
Excellent in polluted atmospheric environment
Very good hydrophobic property
Higher creepage distance
Better aesthetic new generation material
Upper and lower contacts made of electrical copper with silver plating
Fuse Tube: ARC extinguishing tube obtained using fibre glass material and manufactured from automatic pultrusion plant
Stainless Steel Fipper: Work as fuse leader positioner, and as insulation from contamination and corrosion
Brid proof design polymer insulator
This design protect against earthing birds prevent birds fault
Silicon sheds provides higher creepage distance, good resistance to ageing, tracking, and erosion
Silver plated parts: High electrical conductivity due to electrolyte copper plated with silver plating rendering excellent corrosion resistance property
Load break hook: Provided with portable load break tools
Stainless steel hinge support: The stainless steel hinge support provides additional protection for areas of extreme contamination
Dielectric test
Mechanical test
Breaking test
Temp. rise test
Dry power frequency voltage withstand test
Wet power frequency voltage withstand test
Lightning impulse voltage withstand test
Temperature rise test
Physical operation test
3.3kV, 6.3kV, 6.6kV, 11kV (13.2kV/13.8kV/15kV/20kV/22kV/33kV/34.5kV) to 0.38kV, 0.4kV, 0.42kV, 0.44kV up to 25000kVA
The dynamical and thermal stability of this transformer, of which the coils are winded by high-quality oxygen-free copper wire as well as used pre-compressing brackets processes and interior and exterior structure.
Rated voltage:

3kV
3kV
6kV
11kV
2kV
8kV
15kV
20kV
22kV
33kV
5kV

Rated power:
Two windings or three windings
On-load or no-load voltage tapping changer
Frequency:
Vector group:

Dyn5
Dyn11
Ynd11
Yna0d11
or others

Cooling:
Tap changer: Optional
Rating plate: Yes (Rockwell brand or Customer brand)
Corrugated refrigeration panels: Yes (Four sides of the transformer shell)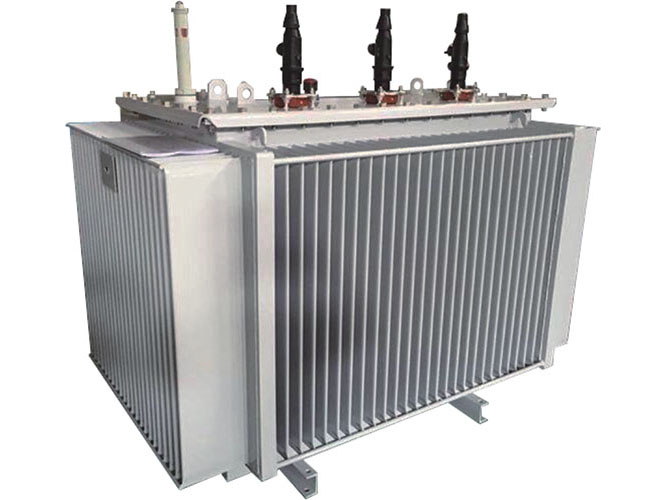 Oil draining valve
Oil level indicator
Thermometer 
Oil conservator
Relay
IEC 60076 power transformer
3, 5-2003 power transformer power transformer 
GB/T6457-1999 3-phase oil immersed power transformer technical parameters and requirement
Transformer normal service condition:
Type: Outdoor type
Normal use environment: Elevation less than 1000m;

Temperature range:-25 °C- +40°C

Especial environment: Elevation more than 1000m;

Temperature range:-45 °C- +40°C

Installation site: Nothing corrode air, noting obvious dirty mark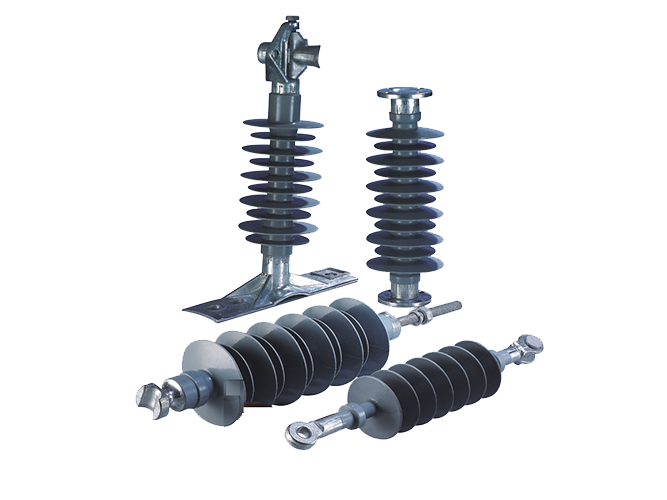 Composite insulatorsmade of the highest quality silicon rubbers
Types: Composite tension insulator, composite suspension insulator, braced insulator, substation composite post insulators, composite pin insulators, railway composite insulator
Rods made out of ECR-FRP
Design up to customer requirements
Fast delivery times
From 10-750 KV
Max SML: 500 kN
Creepage distance according to customer requirement
Standards:
End fittings: 

Hot deep galvanized steel 
IEC 60120, IEC 6047, IEC 61466-1
Voltage level: 3 – 52 kV
SML: 200 kN
SCL: 20 kN
Connecting Length: up to 2 m
Standards
End fittings:

Hot deep galvanized steel
IEC 61109 
or according to costumer requirement
Our compact substation units have high-fire-point fluid, providing fire safety benefits, and a projected life well beyond that of a traditional mineral-oil transformer.
Three-phase, pad-mounted transformers, for use on underground power distribution systems, are best suited for commercial applications in public access areas and where underground service is required. These transformers meet modern design requirements for flexibility and provide a visually pleasing installation.
Construction allows installation in locations accessible to the general public without the need for protective fencing or vaults. These units are ideally suited for apartment buildings, schools, hospitals, shopping centres, commercial buildings, or industrial sites.
Sealed tank construction
Special waste disposal considerations
Insulation temperature limit: 120 °C
Temperature rise: 65 °C (standard); 55 °C or 55/65 °C (optional)
Special sound requirements
Special altitude requirements
Retrofit designs
Higher efficiency requirements
Special ambient conditions
IEEE C57.12.00: Standard general requirements for liquid-immersed distribution, power, and regulating transformers
IEEE C57.12.34: Requirements for pad-mounted, compartmental-type, self-cooled, three-phase distribution transformers, 2, 500 KvA and smaller: high voltage, 34, 500 grdy/ 19, 920v and below; low voltage, 480v and below
IEEE C57.12.28: Standard for pad-mounted equipment, enclosure integrity
IEEE C57.12.70: Standard for terminal markings and connections for distribution and power transformers
IEEE C57.12.80: Standard terminology for power and distribution transformers
IEEE C57.12.90: Standard test code for liquid-immersed distribution, short-circuit testing of distribution and power transformers
IEEE C57.13: Requirements for instrument transformers
ANSI/IEEE 386: Separable insulated connector systems for power distribution systems above 600v.
ASTM D877: Test method for dielectric breakdown voltage of insulating liquids using disk electrodes.
NEMA AB1: Moulded case circuit breakers.
NEMA TR1: Transformers, regulators, and reactors.